Hi, I'm Sal
I'm a soulful sales coach
I know you set up your business to help others, not to sell yourself. The complexity is, for you and your business to thrive, you need to keep attracting people.
You know selling online will help but you're overwhelmed by all the online platforms and tools. Worse still, lots of online marketing you see feels loud, yucky or sales-y.
That's where I help.I coach you to soulfully sell your services, your products, even your wisdom authentically and effectively online
First, decide if you want to sell on socials, thru a website, by email, or maybe all three
Step 1. Know your people
The first step to selling is to know the people you attract
When you show people you truly understand them - you know the problems they face, the transformations they seek and how your business can help - you earn their trust.And if you want people to buy from you, trust is vital. Because everyone wants to buy services, products and knowledge from people they trust
Step 2. Get seen
When people can find you, great things happen
Being found online doesn't just happen. You need a strategy that includes well written content, key phrases, titles, descriptions, internal links, external links, back links, search submissions and business reviews.Sounds like a lot, right?!?!Well, it is: if you do it alone and don't really know what you're doing!!! So instead, we do it together. We untangle everything to make you fully visible online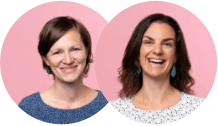 Step 3. Tell stories
that sell
None of us buy products or services.I'll say that again: none of us buy products or services. What we really buy is how we imagine those products or services will make us feel.Check out how this works...
Which description made you feel something?
When we work together, I show you how to describe your biz by telling stories. Sharing stories makes selling authentic, effective and relatable - both for you and your people. Win-win!
Words from those who've already taken the steps...
Testimonials from fellow sole soul traders
Kelly | Balance health
STEPS: 1 & 3
Sal helped me get a better understanding of my business, why I'm doing what I'm doing, who I'm helping, what they need and where I can go in the future

Anna | Coaching for parents
STEPS: 1, 2 & 3
When Sal and I started working together, I really didn't know what online tools I wanted. But after coCreating with Sal, I got exactly the tools I needed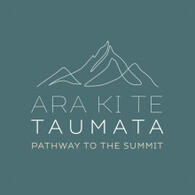 Fiona | Mindfully yin
STEPS: 1, 2 & 3
Testimonial coming soon...
But what about...?
The top five questions I'm most frequently asked (aka FAQs)
1. What does coCreate mean?
coCreation' is a way for two (or more) people work together to make something. When peeps work this way, the power of two = big transformation. And that's exactly what we do!!!You're the expert of you and your business. I'm a sales coach and content creator. We blend all our knowledge and skills together to transform, then increase, your online sales
2. How much work do I have to do, when we work together?
Well, it depends! The amount of work you'll do is driven by what we agree to work on together. As a rule of thumb, coCreation takes between 3-12 weeks and you'll need to do 1-4 hours of work each week. The good news is, it's all about you and your business - so you've totally got this!!!
3. Do I have to take all three steps?
No, you absolutely don't. Many sole soul traders I've worked with only need to complete 1 or 2 steps. Some have asked me to just do parts of a step with them. That said, if you've never sold anything online before, you definitely need to take all 3 steps
4. I'm not sure I'm ready for the steps, can I still work with you?
Absolutely you can!If you're right at the beginning of your online sales journey, book in a free 20-min mini chatIf you want to dive a little deeper, take a mini class. Each mini class looks at a different aspect of selling online and only take 45-75 mins to complete.If you'd me to take a look at how your site, email newsletter or social media channel are tracking to generate sales on your behalf (and where you can improve), then chat with me about a $99 mini health-checkIf none of these options sound like you, drop me a line. I'd love to see how we can take your biz to the next level
5. What if I need help putting my new content online?
Yup, I've got you covered!! In fact, I offer a 'I've totally got you' coaching package. I use tools like Canva, Wix, SquareSpace, MailChimp and Direct Mail to set-up your new site, revamp your social media or redesign your email campaigns - leaving you get on with running your business - rather than messing about with lots of technology
Test me out
I wholeheartedly believe in 'try before you buy.' Discover if I'm a good fit, by testing me out with one of my mini sessions...
Book a free mini chat
Book a 20-min chat to get to know me, see if we 'fit' and how I can help you sell your services, products and wisdom in ways that feel good
---
Take a mini class
Each mini class looks at a different aspect of selling online - whether that's on social media, Google or email. Plus they only take 45-75 mins to complete...
---
Get a mini health-check
We meet for an online 20-min discovery session, then I health-check your current online sales approach and share strategies to improve and elevate
LET'S CONNECT
Say hi, hey, helloooooo by filling out this form. Alternatively, book your free 20-min video chat
BE THE FIRST TO KNOW
Sign up to my newsletter and get selling tips and creative content ideas sent straight to your inbox in a totally non-pushy way
© 2023 Sal Flewelling | coCreate with Sal